Altova Authentic®2013是一個功能強大的XML內容創作工具和文檔編輯器。提供真實,企業用戶可以查看和編輯存儲在XML文檔和SQL數據庫的信息​​,從現有的業務形式和辦公應用中使用熟悉的公約。Authentic的是提供一個免費的社區版和企業​​版自帶的桌面版本和瀏覽器插件。Authentic的模板和表單創建者Altova StyleVision®2013 - Altova公司屢獲殊榮的樣式表設計工具。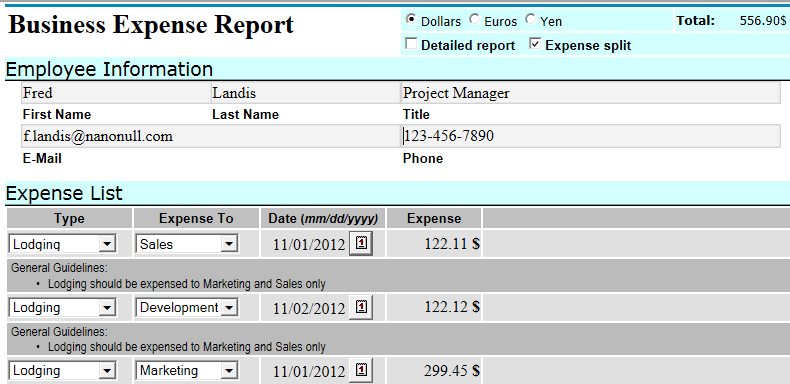 Altova Authentic® 2013 is a powerful XML content authoring tool and document editor. With Authentic, business users can view and edit information stored in XML documents and SQL databases, using familiar conventions from existing business forms and office productivity applications. Authentic is available as a free Community Edition as well as an Enterprise Edition and comes in both a desktop version and a browser plug-in. Authentic templates and forms are created using Altova StyleVision® 2013 – Altova's award-winning stylesheet design tool.
 
XML Authoring Tool
Authentic offers business users the ability to directly edit XML content through easy-to-use document templates with the benefits of real-time validation, full support for CALS and HTML tables, and customizable templates for the most demanding enterprise content editing. Authentic also seamlessly supports industry standard XML templates such as DITA and DocBook.
 
Portable XML Forms
Authentic offers rich input formatting and seamless support for a variety of content types including tables, charts, graphs, images, and hyperlinks. These can be combined to create compelling Portable XML Forms that allow organizations to capture business data and integrate it into internal document workflows, including XML signature and integration with back-end SQL databases.
 
Flexible Deployment Options
XML content authoring as well as enterprise business forms often address both traditional Windows desktop clients and browser-based user experiences, and Authentic supports both of the popular deployment models. Authentic Desktop Edition is a full-featured rich client XML editing solution, and the Authentic browser plug-in can be used within Chrome, Firefox, and Internet Explorer.
 
Authentic Features for Developers
Authentic supports a broad range of developer-oriented features in order to address the full spectrum of today's enterprise requirements. Feature highlights include dynamic input validation (using schema-based constraints as well as dynamic XPath expressions), project management, scripting and APIs for Java and .NET, Eclipse and Visual Studio integration, and much more.
 
ALTOVA Products
原廠網址:www.altova.com