Business Case Toolkit工具支援的業務案例開發流程的關鍵部件,並提供指導使用者通過和加快這一進程的工具。
這些工具涵蓋:


假設


福利管理


風險管理


服務要求


利益相關者參與


選項生成與評價


成本效益分析


多標準分析
What is BCT™?
BCT™ is a set of enabling tools and forms a key component of the Business Case Framework™.

The tools support key parts of the business case development process and provides a vehicle to guide users through and expedite the process.

Why BCT™?
The BCT™ facilitates an end-to-end focus and assists with the smooth transition from the business case stage to subsequent programme or project delivery.

The tools cover:


Assumptions


Benefits Management


Risk Management


Service Requirements


Stakeholder Engagement


Option Generation and Evaluation


Cost Benefit Analysis


Multi-Criteria Analysis

The diagram below outlines how the tools it into the Business Case Framework™.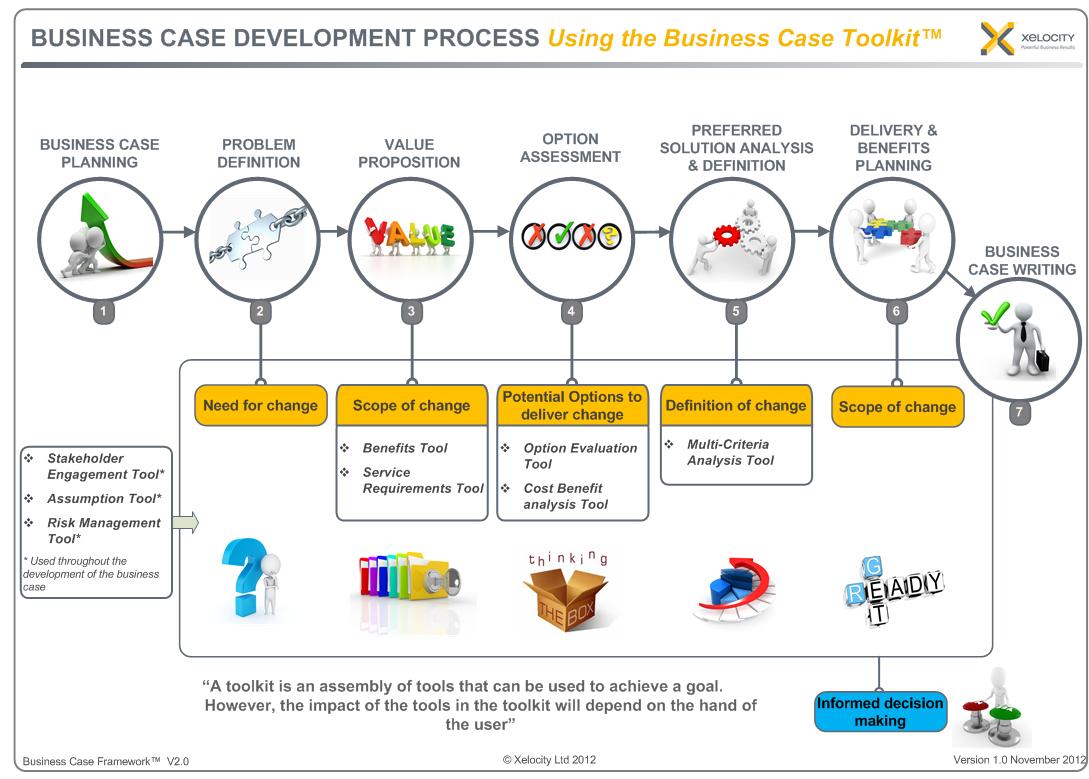 The Business Case Toolkit overview document provides an overview of each of the tools available.

Benefits of BCT™?
The BCT™ was developed to support the business case development process. The benefits of using supporting tools include:



Improved staff competencies by providing a structured way of gathering and analysing information for of elements of the business case


Improved consistency and quality of information in a business case to support decision making


Build capability maturity of business case development within organisations
 
同公司產品