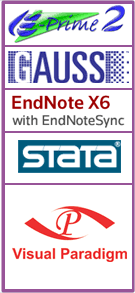 Titan FTP Server is an enterprise class server product with unparalleled performance and scalability. Titan FTP Server software provides an advanced feature set, giving you flexibility and control. An intuitive administrative interface makes Titan FTP Server easy to set up and maintain.
Security and Access Control
Securing the important files on your FTP server is a key issue. Titan provides security and access control features such as:


SFTP or FTP over SSL for secure file transfers

S/Key MD4 and MD5 password encryption

Enable or disable anonymous access

Permit or deny access based on IP address

Block FXP and PASV mode transfers.
Titan FTP Server是一個可以多重執行的FTP伺服器 ,可以設定多個服 務器,同時的在不同IP地址/端口,具有虛擬數據文件夾、存取、 文件和目錄權限許可、磁碟分配、上傳和下載比率、帶寬網關、主機 和遠程管理,以及詳細的登錄情況等。

˙SFTP 或 FTP 通過 SSL 安全的檔案傳輸

․S/Key MD4 和 MD5 密碼加密

˙啟用或禁用匿名訪問

․允許或拒絕訪問基於 IP 位址

˙限制FXP 和 PASV 模式傳送。
Full - Featured Events Handler
Trigger customized actions based on specific FTP Server events and conditions. Event Handlers allow the administrator to create rules that will respond dynamically to the current server state;

Send an e-mail every time the server is started

Create a custom log file for each user account

Offload a file from the server immediately after it has been uploaded

Notify the administrator of suspicious server activity.
For Large Enterprises
Titan FTP Server Enterprise offers unlimited user accounts and the controls to appropriately manage them;

Bandwidth throttling and maximum transfer speed to customize the bandwidth by user or server

Regulate the number of connections from a given IP

Block users and IPs after a configurable number of invalid commands.