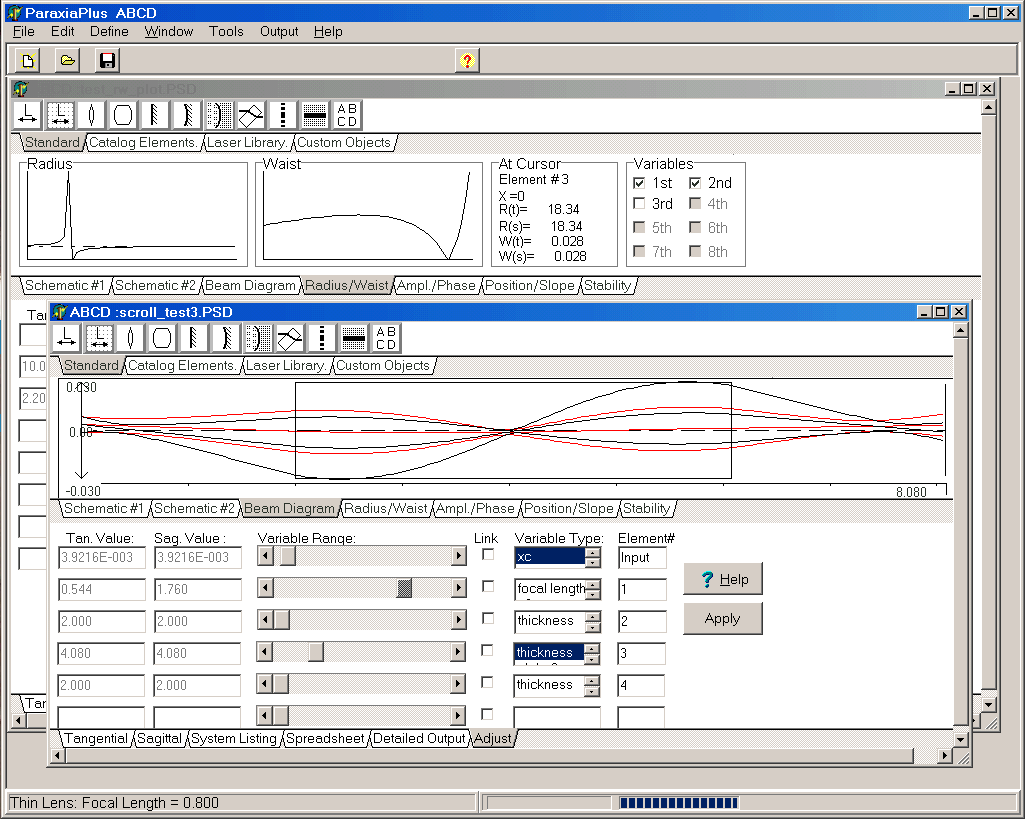 Screen Display from PARAXIA-Plus showing Multiple Open Projects, Tabbed Notebook GUI, Digital Laser Workbench with Decentered Beam Plot (in Foreground) and Beam Radius and Waist Parameter Plots (in the background).
 
Key Benefits



Multiple open project permits cut and paste operations between projects.


Better suited than other software for rigorous near field propagation studies thanks to 128K sampling point across the aperture capability both in strip and circular mode.


Catalog element and glass libraries reduce setup time and typo errors.


"Digital Laser Workbench" provides real-time insight into system dynamics.


Adjust mode with 8 scroll bars is now linked to Parameter Plots


Expandable through user supplied scripts, external operations, and gainsheets


New Tutorial help system with step by step examples speeds learning curve.


Far from a warmed over DOS program Paraxia-plus has the most advanced graphical user interface available in laser beam analysis software