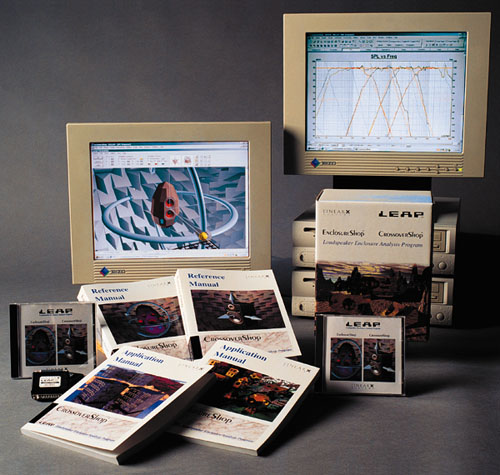 LEAP-5現在由兩個單獨的應用程式組成: EnclosureShop 和 CrossoverShop。EnclosureShop 處理感應器建模與存儲模組設計,而 CrossoverShop 提供的工具來設計基於實測的回應資料您篩選器拓撲。這兩個程式一起構成了一個完整的設計和分析包音箱和其分頻器的發展。他們為當今要求苛刻的音訊市場提供幾乎所有的設計精度揚聲器系統所必需的工具。
LEAP-5 is here! Encompassing more than 3 years of Research & Development and over 1 million lines of code, the world's most respected loudspeaker development tool has just taken a quantum leap. The transformation from LEAP-4 is far more than a simple change from DOS to Windows. The software was re-written from the ground up with major advancements in technology and capabilities.
The software now consists of two separate applications: EnclosureShop and CrossoverShop. EnclosureShop handles the transducer modeling and enclosure design, while CrossoverShop provides the tools to design your filter topologies based on measured response data. Together, the two programs form a complete design and analysis package for the development of loudspeaker enclosures and their crossovers. They provide virtually all of the tools necessary to design precision loudspeaker systems for today's demanding audio markets.
Whether your applications are consumer audio, car stereo, professional audio, or custom esoteric marvels, LEAP provides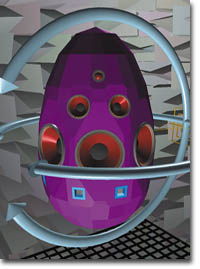 the power, flexibility, and accuracy to investigate every possible design permutation. The open architecture and broad spectrum of features will dramatically reduce your development time, while improving the quality of the final result, and demonstrates why LEAP has become the #1 choice of professional loudspeaker designers worldwide. With an incredible array of features and functions, many of which are newly developed technology, EnclosureShop and CrossoverShop are certain to become the new industry standard for the 21st century.