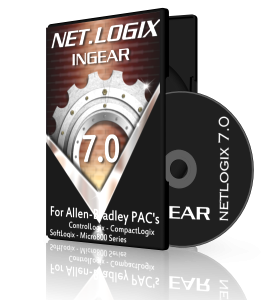 Large corporations to small companies world-wide significantly reduced
their software costs by eliminating runtime license fees using INGEAR
NET drivers and communication tools and Visual Studio .NET. Unlike OPC,
which is a middleware application that presents complex and challenging
application developement for .NET programmers. INGEAR.NET is an
embedded class library that provides a direct communications pipeline
to the controller, making it extremely fast and easy to talk to your
PLC withoutthe software overhead or recurring costs of OPC servers.
Purchase a one-time Developers edition license and distribute
your SCADA, HMI and Data Acquisition programs runtime free.
Applications developed with INGEAR.NET can run on any Windows
machine from XP to Windows 10 (32 & 64-bit) including Windows
Server & Windows Embedded.We also offer versions for Universal
indows for Win10 IoT devices, Compact Framework for mobile devices,
& Mono Framework for Linux.. Develop any type of applications,
system & web servicesfor virtual any industry.
■ INGEAR Products Bring You ...
 
NET.LOGIX 7.0 provides a direct communication pipeline from Visual Studio.NET to Allen-Bradley series without OPC servers or RSLinx. Fast, powerful and easy to use runtime-free solution for Allen-Bradley. Using NET.LOGIX, you can create, upload and filter tag lists to your application on the fly. Read and write any size or type of large data blocks, including string types, arrays and user-defined types. Form control linking allows you to automatically update form controls. Unsolicited message support for ControlLogix, CompactLogix, SoftLogix and ControlLogix gateway, MicroLogix 1100 and 1400, SLC 5/05 and PLC-5E.

Running on wide range of platforms

Microsoft Windows 10
Microsoft Windows 8
Microsoft Windows 7 (32/64 bit)
Microsoft Windows Embedded
Microsoft Vista (Home/Business/Elite/x64)
Microsoft Windows 2000
Microsoft Windows Server (2000 and later)
Microsoft Windows XP (Home/Pro/x64)
Universal Windows for Win10 IoT Core (sold separately)
Microsoft Windows Compact Framework (4.x/5.x/6.x) (sold separately)
Mono Framework runtime for Linux (sold separately)

■ Features

Unsolicited Messaging (CIP Server)

■ 2 types of server operation
■ PLC sends data to your application
■ PLC receives data from your application
■ Read/write global variables
■ BOOL, BYTE, USINT, INT, UINT, WORD DINT,UDINT, DWORD,
  LINT, ULINT, LWORD, REAL,LREAL and arrays

CPU Property Information

■ Program name and CPU model
■ I/O Module Information
■ Firmware revision
■ Product type and code
■ Serial number and EDS file name

Simulation

■ Test your programs without PLC
■ User mode read/writes
■ Random/ramp/sinusodial data simulation

Read and Write Structures

■ User defined types (UDTs)
■ Nested and UDT arrays
■ Pre-defined types (PDTs)
■ Module defined types (MDTs)

TagGroup Scanning

■ Runs in background thread
■ Multiple tag groups to same PLC
■ Read/Write, read-only and write-only operations