最新版本的Finale 即將推出,來電詢問即可享有優惠!
電話:02-2592-3171

音樂的創作不是簡單的事,要把它以五線譜紀錄下來那更是一門高深的學問,唯有Finale可以讓你輕鬆而完整地寫下你音樂的每一個纖細律動。全新改版的Finale 2014 ,不管你是老師、學生、作曲家或是對熱愛音樂的人士,Finale 2014是你必備的創作工具。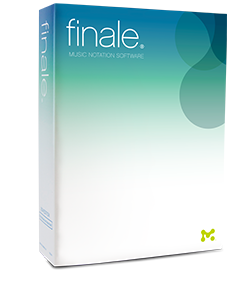 Finale 是一套有高品質及容易使用的樂譜軟體。它有著滿足專業的音樂人士及教師需求的特色,包括不限數量的五線譜及任意將你的樂譜搬移到你想要的位置等功能。它也允許你開啟不限數量的樂譜。
公認最專業製譜軟體之一的Finale 推出新版- Finale 2014。Finale 2014有許多技術投資,以壓軸的核心。這些措施包括提高蘋果® OS X ®的支援,一個全新音頻引擎,以及一個完全重寫的文件格式,為您提供向前和向後兼容性,以及對未來更大的靈活性。
Finale 2014還提供了工作流程的改進,以幫助您完成更多的在更短的時間,Garritan ®聲音和符號的改進設計,產生完美的結果,而無需編輯。
Like you, Finale 2014 looks forward, with many technological investments to Finale's core. These include improved Apple® OS X® support, a new audio engine, and a completely rewritten file format, providing you with backward and forward compatibility, as well as more flexibility for the future.

Finale 2014 also offers workflow improvements to help you complete more in less time, with more breathtaking Garritan® sounds, and notation enhancements designed to produce perfect results without editing.

While others take music notation software development for granted, Finale is doubling down to provide you and your music a clear path to tomorrow.
Finale 2014 offers notation perfection – with less effort

For 25 years Finale's reputation as "the only choice for music notation perfection" has remained unchallenged. With Finale 2014 you enjoy that same level of perfection – we've just shortened the path.

Included are many improvements, based on your requests, that impact how your notation looks before you edit anything. Better automatic results mean you spend less time fine-tuning.

With Finale 2014 you get exactly the notation you desire – quicker and more efficiently than ever before.

If you're passionate about the placement of every rest and accidental, your job just got easier.

If you're not, your music notation just got a whole lot better.
Finale 2014 offers you new tools

From a clean efficient workspace, to powerful new capabilities, Finale 2014 offers new tools to create your music.

At first glance you'll notice Finale's updated icons, backgrounds, and textures. Beneath the surface improved Apple OS X support provides new features today and a foundation for the future. But this is just a start.

Enhancements in Linked Parts give you more control over items you want to look one way in your score, and another in your parts. Plus SmartShapes, including hairpins and trills, just got a whole lot smarter.

When it's time to share your music, Finale 2014 offers EPUB support (offering instant publishing for e-book platforms like iBook for the iPad) and – for the first time ever – a simple way to share files, back and forth, with users of an earlier version of Finale.

First there was pen and ink. Then came Finale. Now there's Finale 2014.

Enjoy the new tools.
Features
Getting Started
Getting started is easy. Whether you're setting up your score, picking a music font, or watching a QuickStart Video, Finale guides you to perfection.

Entering Notes
Enter notes your way – from MIDI to your mouse, from scanning to Finale's exclusive MicNotator®, no other software offers you more note entry options.

Adding Markings, Lyrics, and More New in 2014 – Expanded Percussion Playback
Finale automates and streamlines the process of entering lyrics, guitar tab, chords, and more.

Editing Tools
Finale makes it easy to perfect your score with handy editing tools like the Selection tool, Multiple page editing, ScoreManager®, and intuitive cut/copy/paste options.

Hearing Your Music New in 2014 - More Garritan Sounds
Finale includes world-class instrument libraries, support for external sound libraries, and several innovative tools to make sure your music sounds as good as it looks.

Sharing Your Music New in 2014 - Backward and Forward Compatibility
In addition to printed pages and audio files, Finale helps you create electronic documents that anyone can edit, print, and save. No one offers more ways to collaborate and share your music.

Educator Tools New in 2014 - More Resources
With exclusive features like SmartMusic® support, customizable music education worksheets, and the Exercise Wizard, Finale offers music educators more ways to save time.

Composing and Arranging Timesavers New in 2014 - Expanded Linked Parts
Exclusive idea-generating features, essential tools like transposition and range checking, and timesavers like Linked Parts are all included.

Production and Sequencing Tools
Finale is able to open or save as a standard MIDI file to work in conjunction with the industry's most in-demand production and sequencing programs. Video support and Finale's built in mixer are just two of many tools inside of Finale that help you prepare your score for final production.

Finishing Touches New in 2014 - Improvements to Rests, Accidentals, SmartShapes and more.
Finale is the industry standard because it offers ultimate control of the printed page.